On earth only the music can set you free
$150.00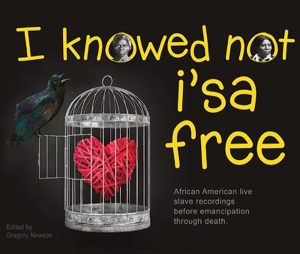 For information about this book CLICK HERE
"I Knowed not i'sa free": African American live slave recordings transcribed from former slaves before emancipation through death. These actual live transcript testimonies can be easily accessed at the Library of Congress website, which contradicts a lot of how Hollywood portrayed slavery in the Southland of America.
Giclee canvas print, size 17.5″ x 10″
Singing is a superpower, reverberating through the body, changing the environment, and communicating beyond the spoken word when spoken words are difficult or insufficient vessels. For the Africans who were slaves in the United States, this superpower was crucial. Both African music and songs created in response to the horrors of chattel slavery gave them comfort and fortitude.
Song performed crucial functions, such as recreation, prayer, worship, and work songs or field hollers, from forced removal from Africa, the perilous middle passage, through cruel treatment on the plantation.