Robert E Lee-Traveller
$75.00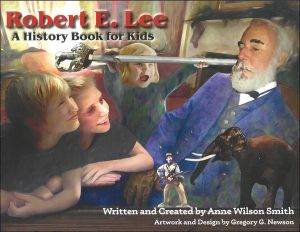 Learn as an example of a gentleman trying to brighten the future for his grandkids CLICK HERE
How would Robert E. Lee tell his grandkids about the American Civil War without the political finger-pointing and meanness?
Giclee canvas print size; 14″ x 11″
Many a superb horse has entered battle with a valiant officer aboard throughout history. However, only a select few well-known individuals—among them Traveler and General Robert E. Lee—were fortunate enough to find a compatible lifelong relationship.
It is clear that Traveller possessed the extra gaits and sound trot of a saddlebred. He was noted for his quick, springy gait, upbeat demeanor, courageous bearing, and high, bouncing, unpleasant trot. However, it is documented that the horse offered his graceful saddle gaits when General Lee was seated. Together, they fought in all of the armies of Northern Virginia's brutal campaigns, from Second Bull Run until the surrender at Appomattox. Throughout the lengthy and exhausting campaigning days, Lee primarily relied on the horse's incredible bravery and strength.