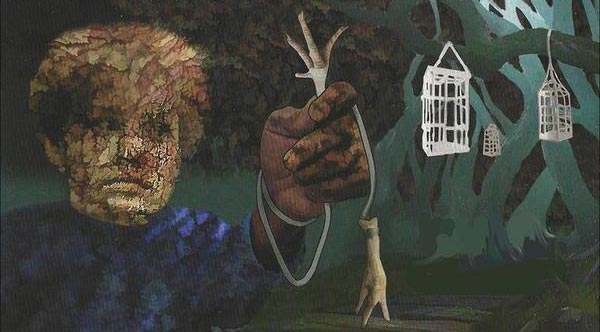 Marie Catherine Laveau, a well-known midwife, herbalist, and Louisiana Creole practitioner of voodoo, lived from September 10, 1801, to June 15, 1881, in New Orleans. In addition to root work, conjure, Native American and African spiritualism, Louisiana Voodoo, and traditional Roman Catholicism, her daughter Marie Laveau II also performed these practices.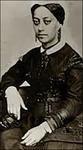 According to historical accounts, on Thursday, September 10, 1801, Marie Catherine Laveau was born in New Orleans, Louisiana (the French Quarter of today). She was a free woman of color. Louisiana was still governed by Spanish colonial authorities when she was born. Marie Laveau was a committed voodoo practitioner, herbalist, healer, and businesswoman. Laveau was well-known for being a community activist and a well-known religious leader for women. She married Jacques Paris, a free man of color from the Quadroon community who had fled the Haitian Revolution in the former French province of Saint-Domingue, on August 4, 1819.Marie Laveau is reputed to have cared for death-row inmates during her lifetime. Though it was never confirmed, there were rumors that some captives might be given poisons or other drugs before being executed by hanging. In a May 14, 1871, article, a reporter for the New Orleans Republican described one such visit and called Marie Laveau a "devout and acceptable member of the Catholic communion." When her mother passed away, her daughter Philomène told a Picayune reporter that only Catholic customs would be followed during these visits, and that her mother would also make the men's final supper and pray with them. In addition, Marie Laveau frequently succeeded in her attempts to have sentences commuted or pardons granted to people she thought deserving of them.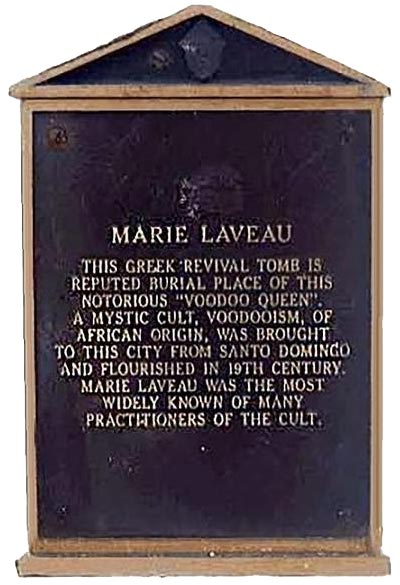 During the 1878 yellow fever pandemic, she was well-known for giving herbal cures and prayers to the sick in her town.
Career: Laveau opened a beauty salon where she cut hair for New Orleanian families who were more affluent. She was skilled at learning intimate details about her affluent clients at the beauty salon by listening to women gossip or by asking their attendants, whom she either compensated or healed of enigmatic illnesses. She used this knowledge to further her reputation as a clairvoyant—someone who asserts to have the supernatural capacity to perceive events in the future or beyond the realm of normal sensory contact—during her Voodoo consultations with rich Orleanian women. and gave them useful guidance based on this intelligence. Selling gris gris to her clients as charms to grant their wishes was another way she gained money.
Customers frequently turned to Laveau, a Voodoo practitioner, for assistance with health issues, money problems, family conflicts, and other issues. Go Square, Lake Pontchartrain, and Laveau's own house on St. Ann Street were the three primary locations where she rendered her services. She was New Orleans' third female voodoo chief. Despite a threat to her authority in 1850, Marie Laveau remained in power throughout her rule. After her death, New Orleans Voodoo lost a significant number of followers as a result of her powerful influence. Marie Laveau II, her daughter, demonstrated greater theatrical standards by hosting public events and allowing others to participate in St. John's Eve traditions on Bayou St. John.
Few aspects of Laveau's magical career can be verified, such as whether or not she practiced Native American spiritualism, whether she had a snake she named Zombi after an African god, or whether the esoteric aspect of her magic combined African spirits with Roman Catholic saints.
Plaque near the grave of Marie Laveau, the Louisiana Voodoo Queen, who passed away on June 15, 1881, at the age of 79. The Daily Picayune reported on June 17, 1881, that Marie Laveau had passed away quietly at home. The Louisiana Writer's Project claims that a wide range of people, including white elites, attended her opulent funeral. According to oral legend, she was sighted by a few people in the town following her purported death.
As part of my appreciation for your support, I having a sale on all my Giclee canvas prints for $35 each Click Here Click on artwork image and it will enlarge for closer examination. This offer ends November 28th.