The Promotion
$1,500.00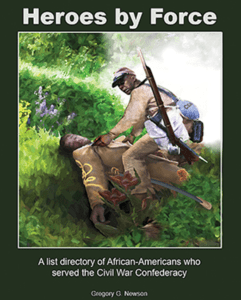 Here's a listing of close to 8,000 black Confederate soldiers, My great great grandfather, I asked a question why our African Americans fought for the confederacy and he said "It was better to fight for the devil you do know than go fight for the devil you don't!
This a mix-medium oil painting; Size 28″ x 28″ after purchase you will receive an additional cost for postage.
How many Black Confederate soldiers served the South?  As many as 10,000 black soldiers carried arms for the Confederacy. The number of black workers supporting the cause ranged from 20,000 to 50,000.  Newson Publishing discovered 7,000.   For black Confederate Civil War soldiers, "seeing the elephant" meant experiencing combat for the first time and all cooks were promoted at battle as soldiers when time and resources were short and the army needed surge capacity.
The Confederate soldiers of the Civil War were often hungry. They mostly ate hard crackers made from flour, water, and salt called hardtack. Sometimes, they would also get salt pork or corn meal to eat. To supplement their meals, soldiers would also forage from the land around them. They would hunt game and gather fruit, berries, and nuts whenever they could.